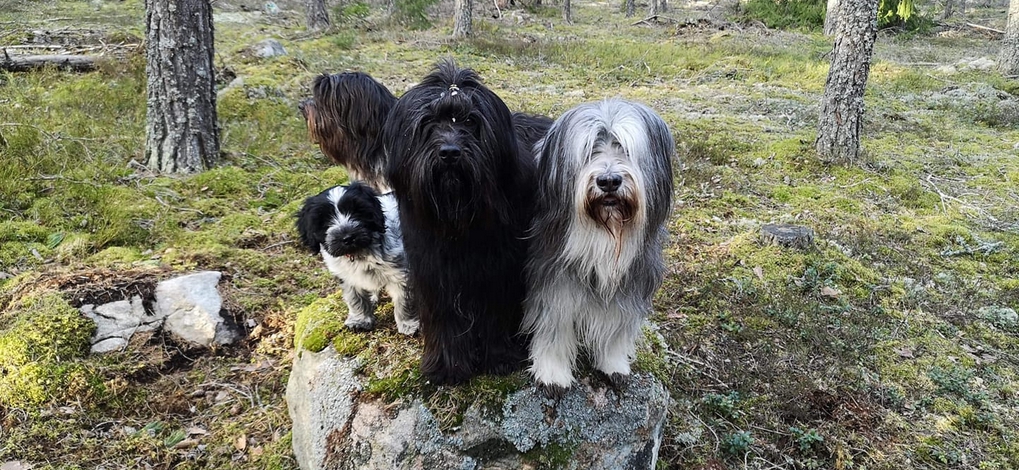 Dogs and other pets are all very welcome to join you during your stay at our camp site whether it is in a tent, in one of our cottages or when you enjoy a light bite, a cup of coffee or an ice cream in our cosy café.
The whole family, including any pets, are welcome to enjoy our 300m long beach, provided that dogs and other pets are kept on a lead. One part of the beach is dedicated to any dogs who want cool off and go for a swim. After a day playing on the beach, please use the dog shower to get rid of any excess sand.
For walks and exercise, there are a couple of beautiful trails (1.8km and 2.8 km respectively) that starts next to the Campsite and go along the water to Bredgårds-Näset, where you will find picnic spots and BBQ areas. For those dogs who are looking for a longer run, why not take them for a bike ride along our newly opened bike trail to Gräne Gruve?
Please show respect to other guests and visitors by keeping your dog on a lead at the campsite, on the beach and in the surrounding area.
We do not charge extra for dogs or other pets to join you during your stay with us. However, please let us know at the time of booking whether you are planning to bring your dog with you. This allows us to provide you with water and feed bowls, and of course that all important treat for your four legged friend.
You are responsible for cleaning on departure, unless you have booked departure cleaning with us separately.