At the campsite there are 3 cabins – Nissan for 5 people, Lagan for 4 people and Viskan for 3 people, a total of 12 beds.
---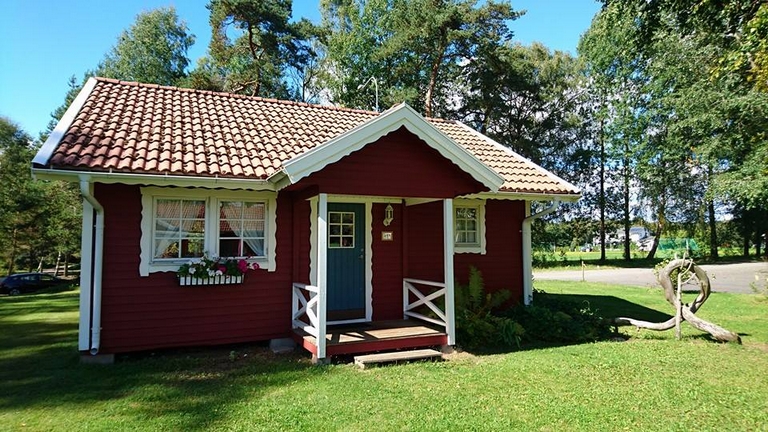 Cabin Nissan
Cabin is 42 sqm

5 bed cabin consisting of 1 double beds, 1 family bed
The kitchen is equipped with refrigerator, hob, utensils, coffee maker, etc.
No water in cabin, the service house is just outside.
No smoking
---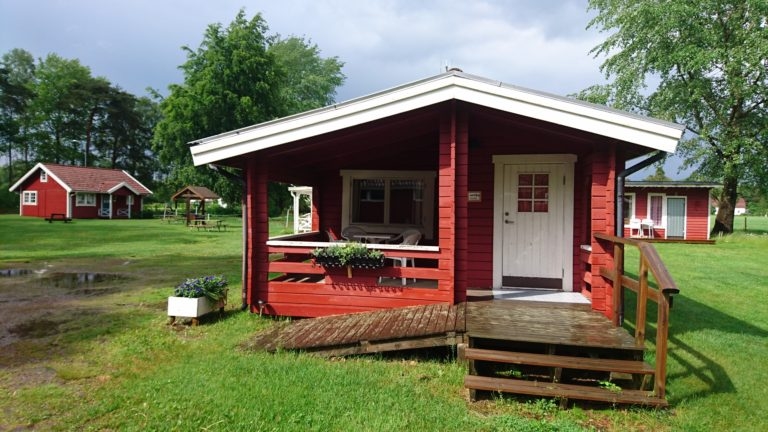 Cabin Lagan
Cabin is 23 sqm
4 bed cabin consisting of 1 double beds, 1 bunk bed in a sleeping alcove
The kitchen is equipped with refrigerator, hob, utensils, coffee maker, etc.
No water in cabin, the service house is just outside
No smoking
---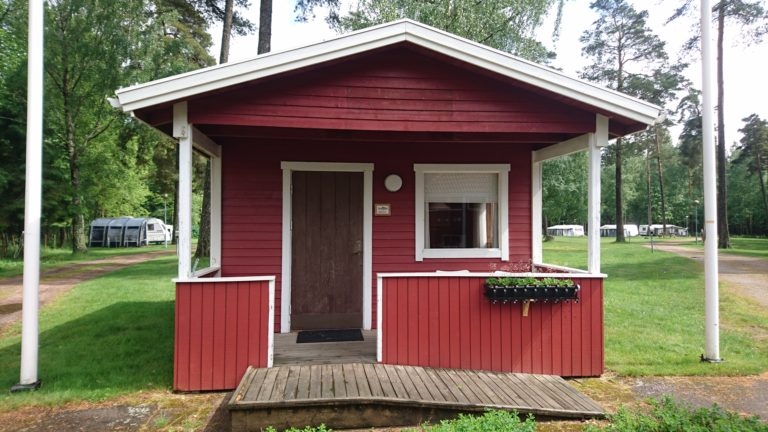 Cabin Viskan
Cabin is 11 sqm
3 bed cabin consisting of 1 family bed
The kitchen is equipped with refrigerator, hob, utensils, coffee maker, etc.
No water in cabin, the service house is just outside
No smoking
---